As a little girl, one of my fondest memories was of my grandma (Omi) spending weeks before Christmas baking all sorts of German cookies and stashing them throughout her house so my grandma (Papa) wouldn't find them! In keeping with the spirit of baking a diverse spread of Christmas cookies, here are 7 healthy recipes that will leave your taste buds (and waistlines) happy and healthy this Christmas season!
Paleo Sugar Cookies
Enjoy sugar cookies? Why not try this healthy recipe with clean & minimally processed ingredients! Of the two icing options, I personally like the sound of #2…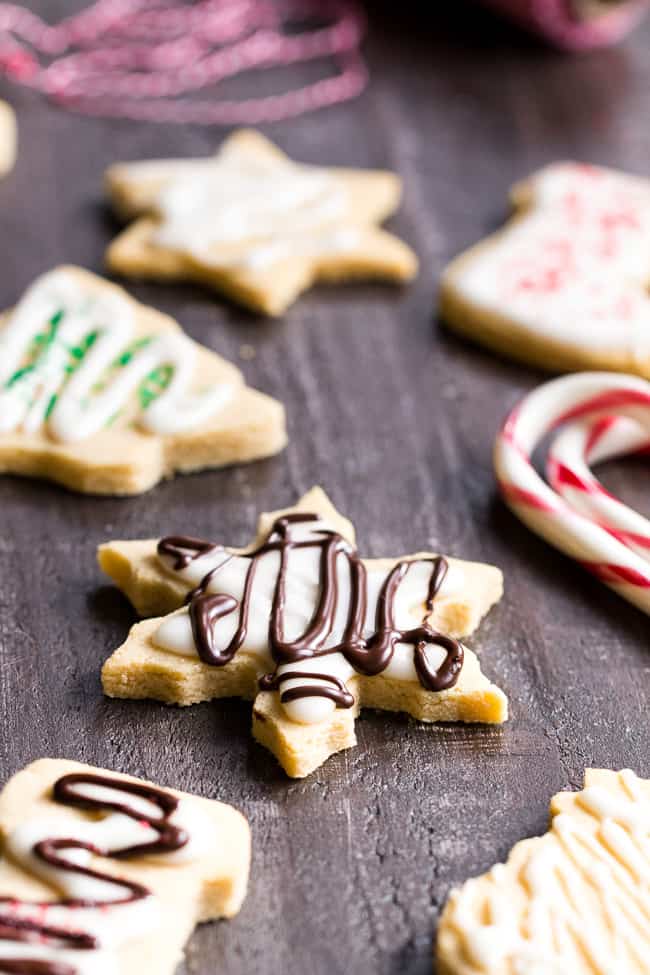 Grain-Free Soft Ginger Molasses Cookies
These cookies will cover all of your bases, if you're gluten-free, dairy-free, vegan, etc!
Gingerbread Cookies
Here's a healthier take on gingerbread cookies. Rather than use brown sugar for sweetening, this recipe calls for molasses, maple syrup, and vanilla extract. Get the kids involved and have some fun dressing up your gingerbread men and women!
Sugar Cookie Bars
Why not put sugar cookies into bar form? This recipe gives you the freedom to choose granulated and "sticky" sweeteners of choice, and the good news is, it doesn't call for too much. On top of it, you'll be able to get away with sneaking in some protein powder!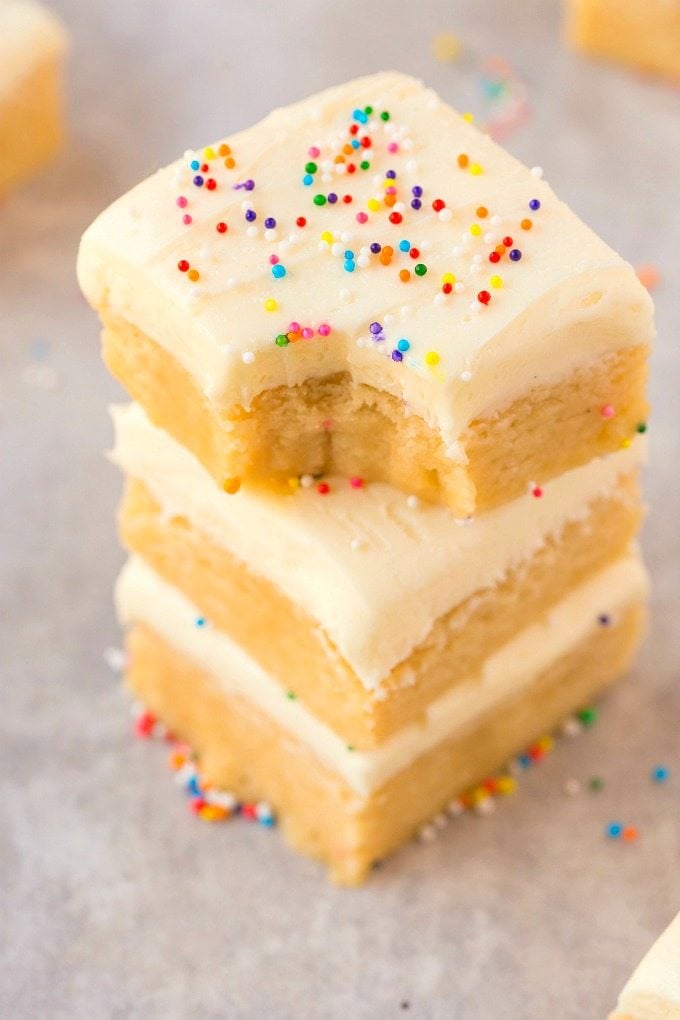 Magic Cookie Bars
Do you love coconut? Well, you're in luck with this grain-free magic cookie bar recipe. The MVP ingredients in this recipe is coconut milk and coconut flour.
Chocolate Coconut Truffles
If you're a lover of chocolate and coconut, than these truffles are for you! The recipe calls for vegan sources of chocolate, but if you aren't a vegan, I'd recommend substituting a different chocolate source. When looking for high quality, minimally processed chocolate, shoot for dark chocolate with a cacao content > 75%. As always, check your ingredients and keep the number of ingredients small and easy to read and understand.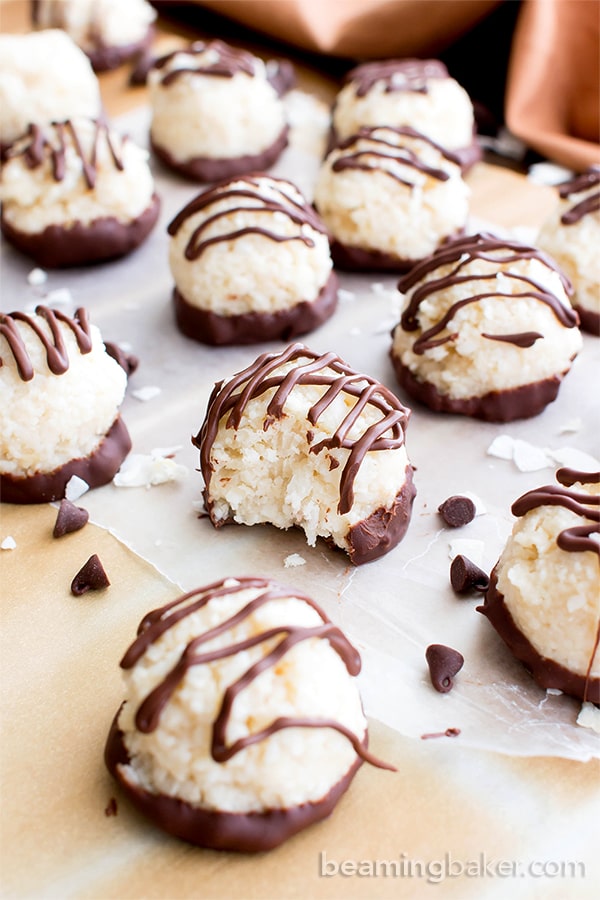 Almond Butter Blossom Cookies
Enjoy these chewy and soft almond butter Christmas cookies, especially if you have a peanut allergy since almond butter is the main ingredient. Or, feel free to substitute a different nut butter instead to make different varieties!
In Summary
Which recipe(s) do you think you're going to tackle this Christmas holiday? One? All 7? Share a picture of your kitchen and end result in the comments section below or in the FB group! Better yet, swing me an email at: thehealthyhabiteer@gmail.com for my personal address. I'll gladly accept your cookie creation(s)! (I kid, I kid…)
Want to save your loved one's traditional recipes?
Grab my Family Cookbook Template and keep your most memorable family Holiday dishes in one place.