Thanksgiving can definitely be one of those holidays that tempts you to overeat and to put your health goals on the back-burner. It's an easy thing to do when you're hosting and juggling kids, guests, meal prepping, and keeping the house together. Not to mention the addition of work, sticking to your own health routine, and trying to keep yourself sane and from going nutty! Here are 2 coaching calls (in one!) on tips and tricks to survive and enjoy Thanksgiving this year while still staying on track with your health goals!
Guilt-Free Holiday Coaching Call
How to survive (and enjoy!) this Holiday without overeating & sabotaging your health goals!
Here is the white board from the video: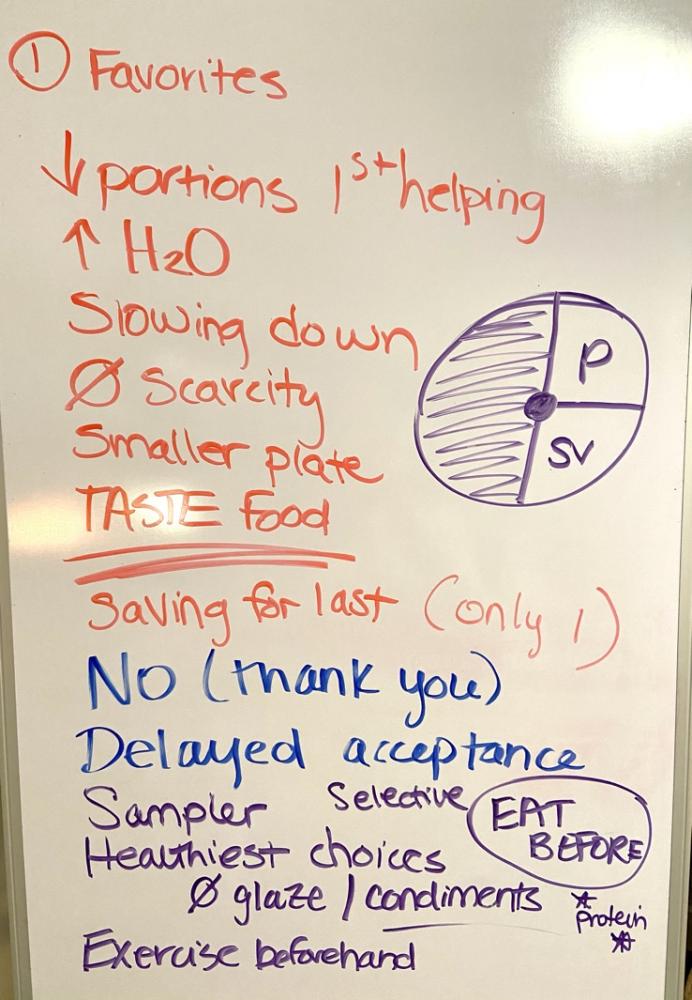 Don't forget to grab your FREE Thanksgiving planner!
Your go-to guide for staying organized, sane, and on-track with your health goals this Holiday!